Want to Learn to Play Piano but on a Budget?
Family Piano's Budget Buy PrograM – REFURBISHED Acoustic Pianos Starting at $599
You want to learn to play piano, but you don't have a fortune to spend. We get it. Don't put up with all the hassle of getting a "free piano" though. Our pianos are way better than free.
Our Budget Buy program features cheap pianos that don't play like cheap pianos. Each one has been thoroughly cleaned and refurbished and is guaranteed ready-to-play upon delivery.
Schedule an appointment now for the best selection! We only have a limited amount of these pianos available at our Waukegan Service Center.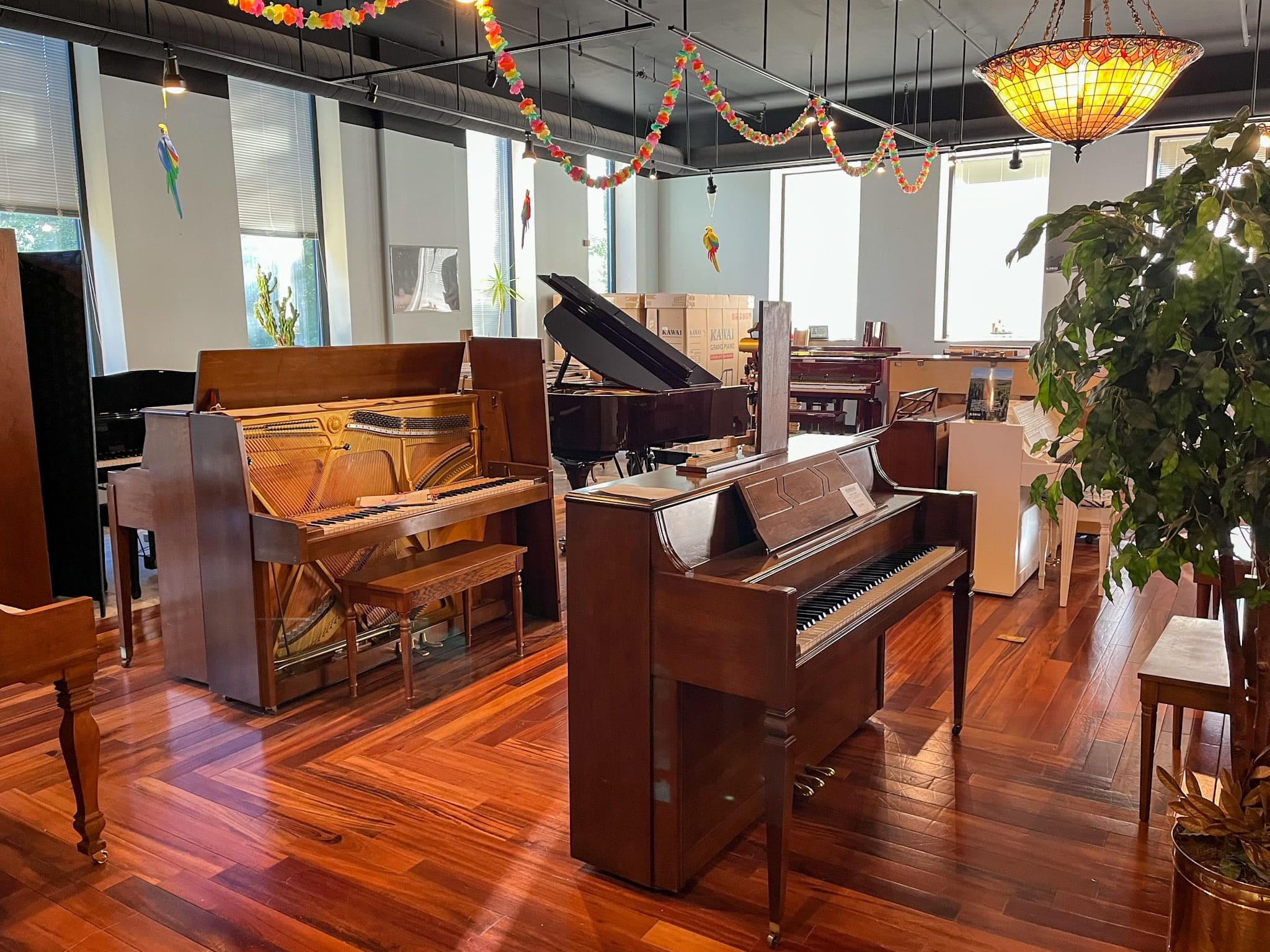 Lowest Possible Prices
You simply can't buy an acoustic piano cheaper (without taking on a lot of risks, anyway). These are the absolute best value options available.
90 Day Warranty
Every piano we sell is guaranteed to work as promised. In the rare case it doesn't, a member of our tech team will go fix it — promptly and at no cost to you.
100% Trade-Up for 3 Years
Start on a beginner piano today, and we'll take it back with 100% credit towards your dream piano later. No fees, no fuss. 
Read our blog post on Why Free Pianos are Usually the Most Expensive
All Budget Pianos for Sale
Frequently Asked Questions
What does my purchase include?
Every budget piano will include:
90-day warranty,
100% trade-up policy for 3 years,
Full-day of refurbishing work to meet our standards,
$10 discounts on future tunings from Family Piano,
And a matching bench.
Your piano is tuned and guaranteed ready-to-play as soon as it arrives in your home!
Absolutely not! Family Piano never adds vague selling fees or any other additional costs that weren't discussed from the beginning.
In 90% of deals, the invoice is made of:
Piano's sticker price which we visibly post and keep low year-round.
Professional delivery which is $299-$399 based on a standard local move within the Chicagoland area.
Sales tax which is one of the only certain things in life.
We keep our costs low and honest. In fact, we even offer an additional 3% check discount on all piano purchases — we can either pay a processing fee or pass the savings onto you.
What's the difference between your budget pianos and your fully-refurbished pianos?
Refurbishing a piano requires careful attention paid to the 20,000+ moving parts inside its action. And that's just regulation work — then you have to do the cleaning, casework and several tunings!
Family Piano has a tried-and-true 30-point checklist for fully refurbishing acoustic pianos. But it's a pretty lengthy process that takes our tech team at least a few days to complete.
We instead put our budget pianos through a shorter checklist that's made of the most essential work. It takes a piano from "used and just arrived" to "refurbished and showroom-ready" in just a day. And the savings we have in labor, we then pass on to you.
All our acoustic pianos do have the same guarantee that they'll play well. And if you ever decide you want your piano to get our full refurbishing job, you can always schedule an appointment to have our piano spa done.
Why shouldn't I just get a free piano on Craigslist or Facebook Marketplace?
You will find dozens of "free pianos" available on online marketplaces. But just like there's no such thing as a free lunch, there's no such thing as a free piano.
1) The piano isn't guaranteed to work. If the seller hasn't done so already, you'll have to pay for a technician to go evaluate the piano. Ideally, they'll even go through a full tuning which can cost around $200.
2) You have to arrange the move. We do not recommend trying to move a piano by yourself. It's always best to just hire a professional mover. It will cost you upwards of $400, but it's the safe route and the costs of an injury (to you or the piano) are much more expensive. That said, working around everyone's schedules can be a hassle.
3) No customer service in private sales. Just because the seller plays the piano doesn't mean they know how it works. You should have questions about the instrument, and you should get good answers. Otherwise, you can't be sure the piano will be the right one for you or your family.
4) No guarantees in private sales. A money exchange can be a test of faith. Going to a stranger's house can be awkward and even unsafe. And of course, private sellers usually have a "no taksies backsies" policy, meaning if you get a lemon, you're stuck with a lemon.
We will admit: there can be decent pianos available in private marketplaces. But after 15+ years of taking trade-ins, we can comfortably say it's the exception rather than the rule.
Overall, you're risking a lot to save yourself a couple hundred bucks. You can get scammed, get stuck with a bad piano and potentially even put yourself in a dangerous situation. Buying a piano from a private seller is a gamble, and we think it's best to play it safe.
You can read our entire opinion in our blog post, Don't Get a Free Piano: Why They're Usually the Most Expensive.
Why Buy from Family Piano?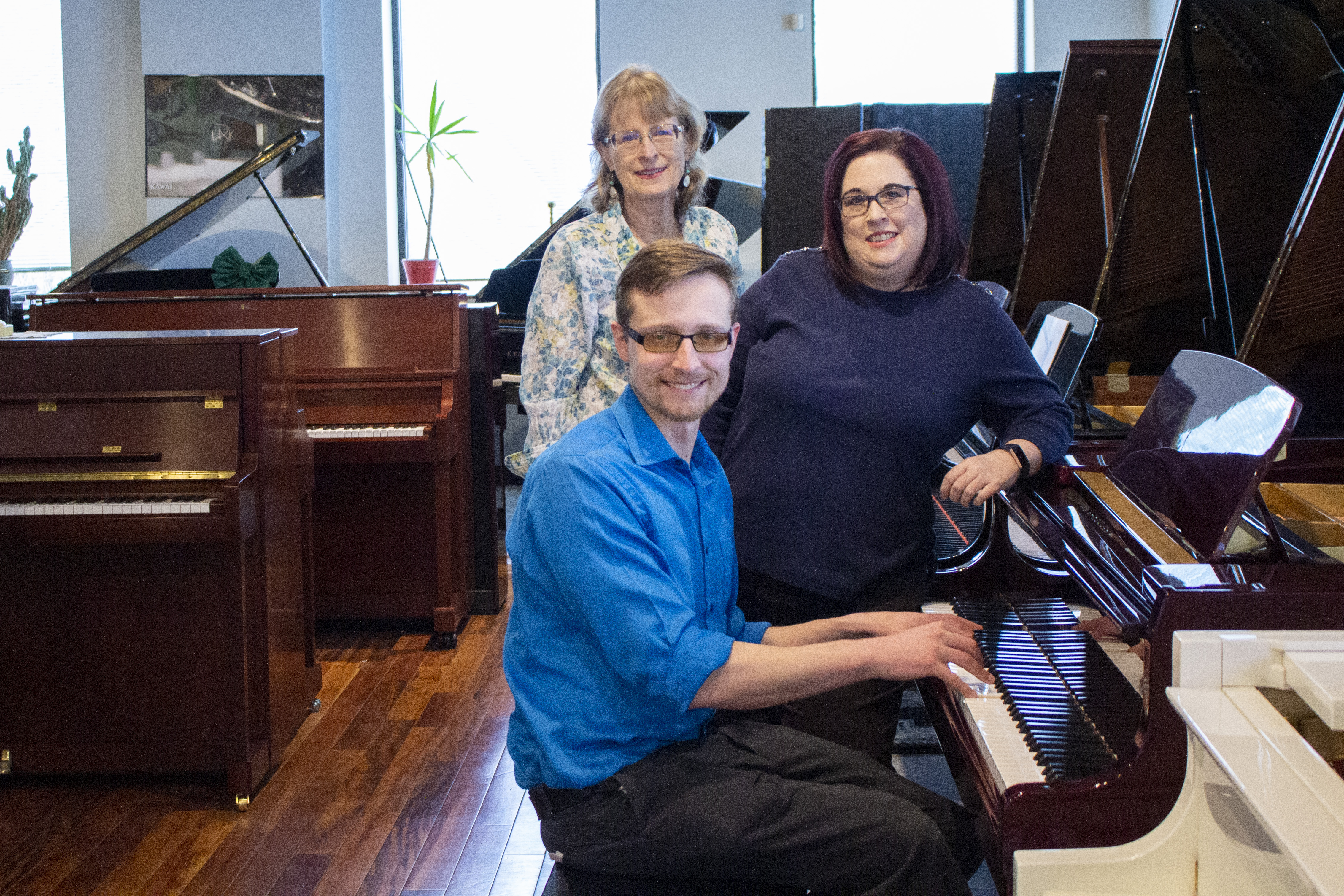 President and lead technician Alice Alviani (upper left) with VPs Linda Charboneau (right) and Brendan Alviani (at piano).
Technician-Owned & Operated
Every piano in our showroom is ready for you to play. We have the largest team of technicians in the Chicagoland area, and they tune and service each piano when it arrives, while it's here, and before it's delivered to your home. Affordable and reliable service, no matter what you need.
Educational Buying Process
Buying a piano shouldn't be hard or stressful. So we never get pushy or use sales tactics to "close deals." Instead, we focus on education. Even if only curious about piano, we'd love to give you a tour and let you play as much as you want!
Lowest Prices Guaranteed
Every piano in our showroom is clearly labeled with the lowest prices you'll find in the Chicagoland area. And if you do find a better price, we'll match it – and still give you our unbeatable service and guarantees.
Our Genuine Support — Forever!
Taking care of your piano and learning to play can be daunting. That's why we include discounts on tunings and a warranty with every purchase. And if you ever have any piano-related questions, you can call us.
Established for 15+ Years
Since opening in 2006, we've become one of the best-reviewed piano stores in the area. We're genuine members of the local music community too – so we can connect you to the best instruments and resources around.
Years of Combined Technician Experience
We were looking for a grand piano and didn't know where to start. Tony and Alice were an enormous help in explaining all our options and educating us on the different piano technologies. This can be an enormous task, almost like car shopping, but they were there to guide us along the way.
I can't say enough about the outstanding customer service and would recommend this store to anyone buying a piano. They made the experience fun!!!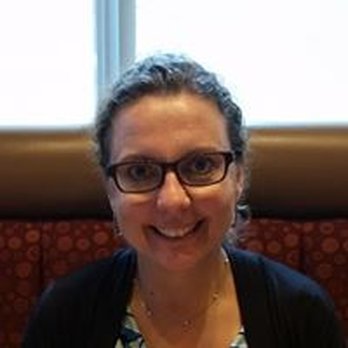 Impeccable customer service and a respectable collection of new and used pianos spanning a wide range of prices. Definitely worth a visit, whether you're a seasoned musician or just starting out.

Purchasing the piano here was, quite simply, a joy. . . They are that rare find: delightful, honest, and as good as their word. Got to love family businesses!!!!

Use this form to send a message directly to our inbox. Ask for an appointment — or ask us anything else!
You can also call us at (847) 775-1988 and email us at info@familypiano.com.
Please note our Waukegan store, where all our budget pianos are located, is only open by appointment. Our location in the Golf Mill Mall with all our best pianos is open every day from 12pm to 6pm.