With President's Day just around the corner, we wanted to make a special presidential announcement: our founder, Alice Alviani, is semi-retiring and stepping down from day-to-day management responsibilities at Family Piano Co. After 27 years of being a well-respected piano tuner and technician, Alice will be refocusing her energy on training and supporting the next generation of piano tuners on our excellent Tech Team. On a personal level, she is eager to spend more quality time with her parents, who are in their 90s, and to enjoy a more relaxed pace of life. We wish her a happy, restful, and much deserved retirement!
Taking over as the new president of Family Piano Co is Alice's eldest son, Brendan Alviani. After graduating from Vanderbilt University with a Bachelor's Degree in English and Secondary Education, Brendan joined the company in 2010 and quickly became a keystone member of the staff. He initially planned to help out his mother's fledgling business only for that summer, but readily embraced the creativity and problem-solving of being an entrepreneur. Starting with managing the now-defunct Joplin's Java, Brendan soon rose to the role of Vice President, a role he's kept for most of his time with the company.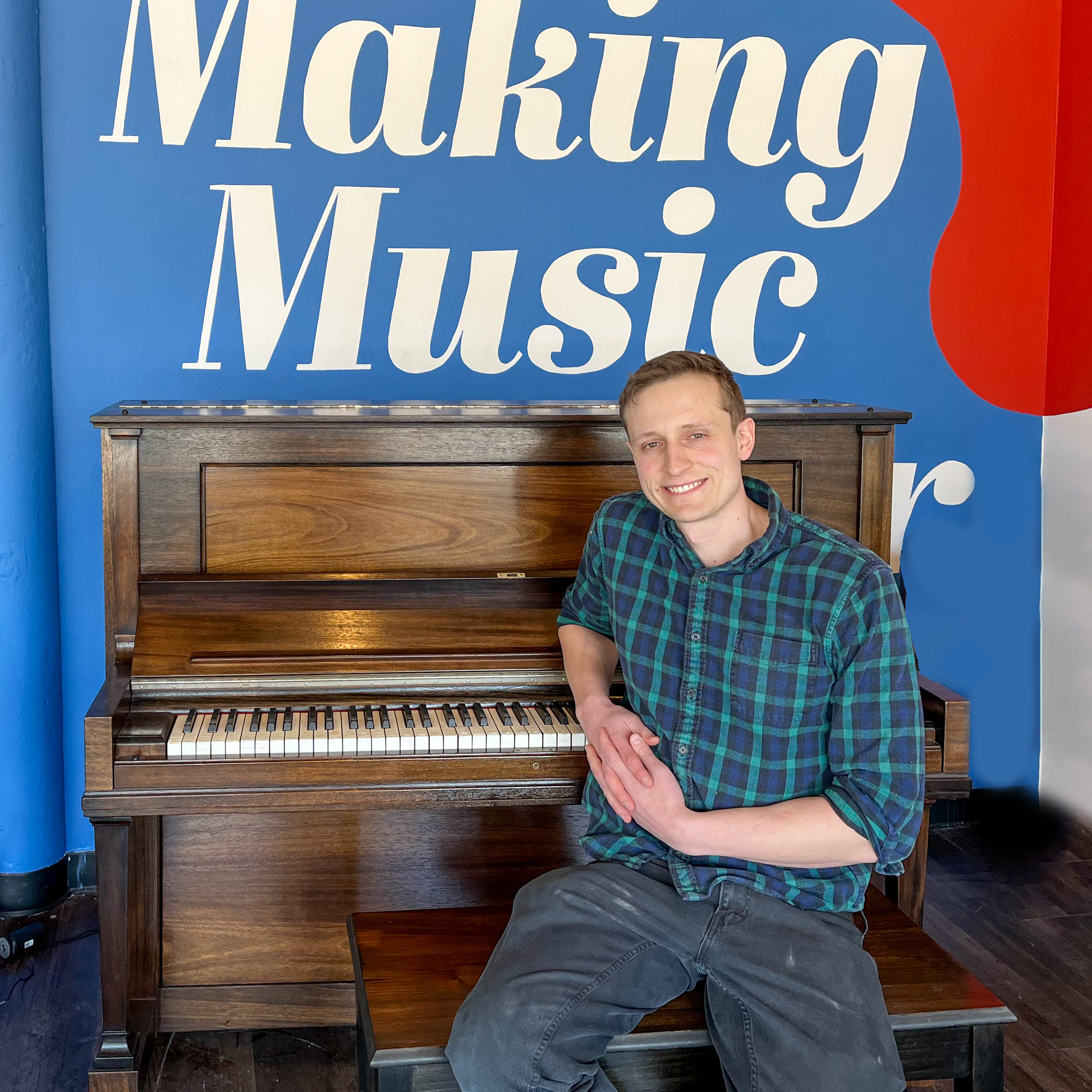 Also joining Alice on the Tech Team is Alice's younger son, Eric Alviani. After years in corporate America, he is starting his own journey to become a piano tuner and technician. Talk about a Family Piano Company!
We've also recently empowered several of our key employees (and some of your favorite people!):
Andrew Warden is our Service Manager, coordinating the scheduling, training, and workload of our Tech Team. As an experienced technician and tuner himself, he can diagnose difficult problems and communicate well with customers and fellow technicians alike.
Max Filkins is our Sales Manager. With a Bachelor of Musical Arts with an emphasis in business, Max brings a holistic approach to working with customers and solving their problems in a no-pressure and reassuring way. You may know him from our YouTube channel as well!
Drew Guifarro is our Marketing Manager. After completely redesigning and reorganizing our eCommerce platforms, Drew has led our efforts to provide more educational content and generally use excellent communication to improve the customer experience, all while completing a Bachelor's Degree in Business in Paris, France.
And last, but certainly not least, our longest-serving employee, Linda Charboneau, will be continuing her role as Vice President, with an ownership stake in the company and an increased role in management decisions. Her wealth of experience in the piano retailing industry and disciplined financial stewardship have helped us weather the ups and downs of running an independent business for over 14 years now.
For 2023, we have an ambitious agenda for continuing to improve our award-winning piano buying experience for our customers. While not every one of those projects seems worthy of fanfare (like improved internal reporting and metrics), we're looking forward to sharing some of the flashier, more exciting elements of it with you over the next few months and years.
Thank you for your continued support of Family Piano Co. We look forward to serving you for many years to come!