Piano Lessons for Chicagoland
Introducing You to Your New Piano Teacher
We know it can be hard finding piano lessons that fits your needs. Our list of recommended piano teachers makes it easy.
All Kinds of Availability 
Our neighbors in Downtown Waukegan are passionate about making music accessible.
Arize Beyond opened in 2023, and we helped Yolanda Brooks start it up some — and promote it often as neighbors do!
While they are a separate business, they're built on a lot of the same principles as our old School of Music!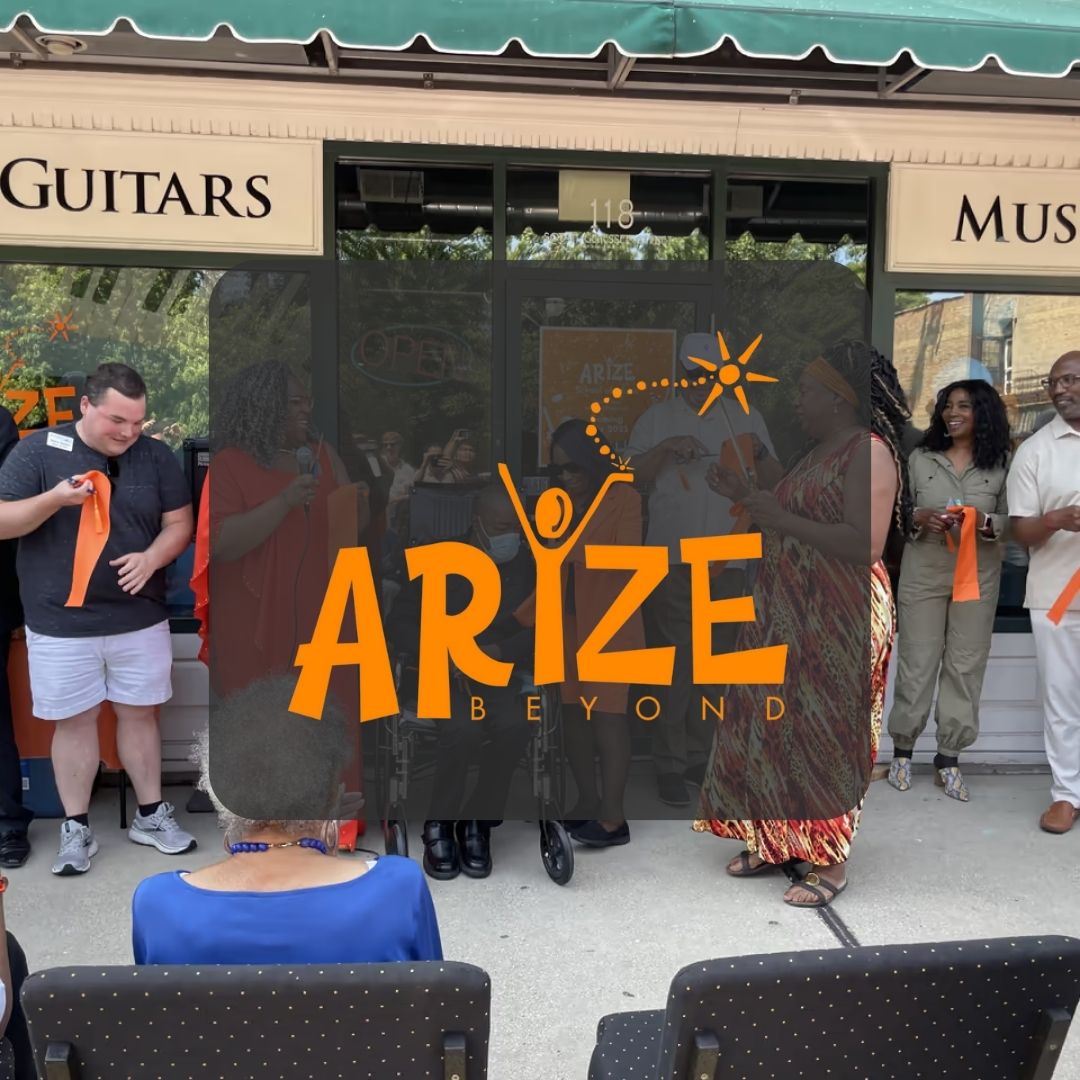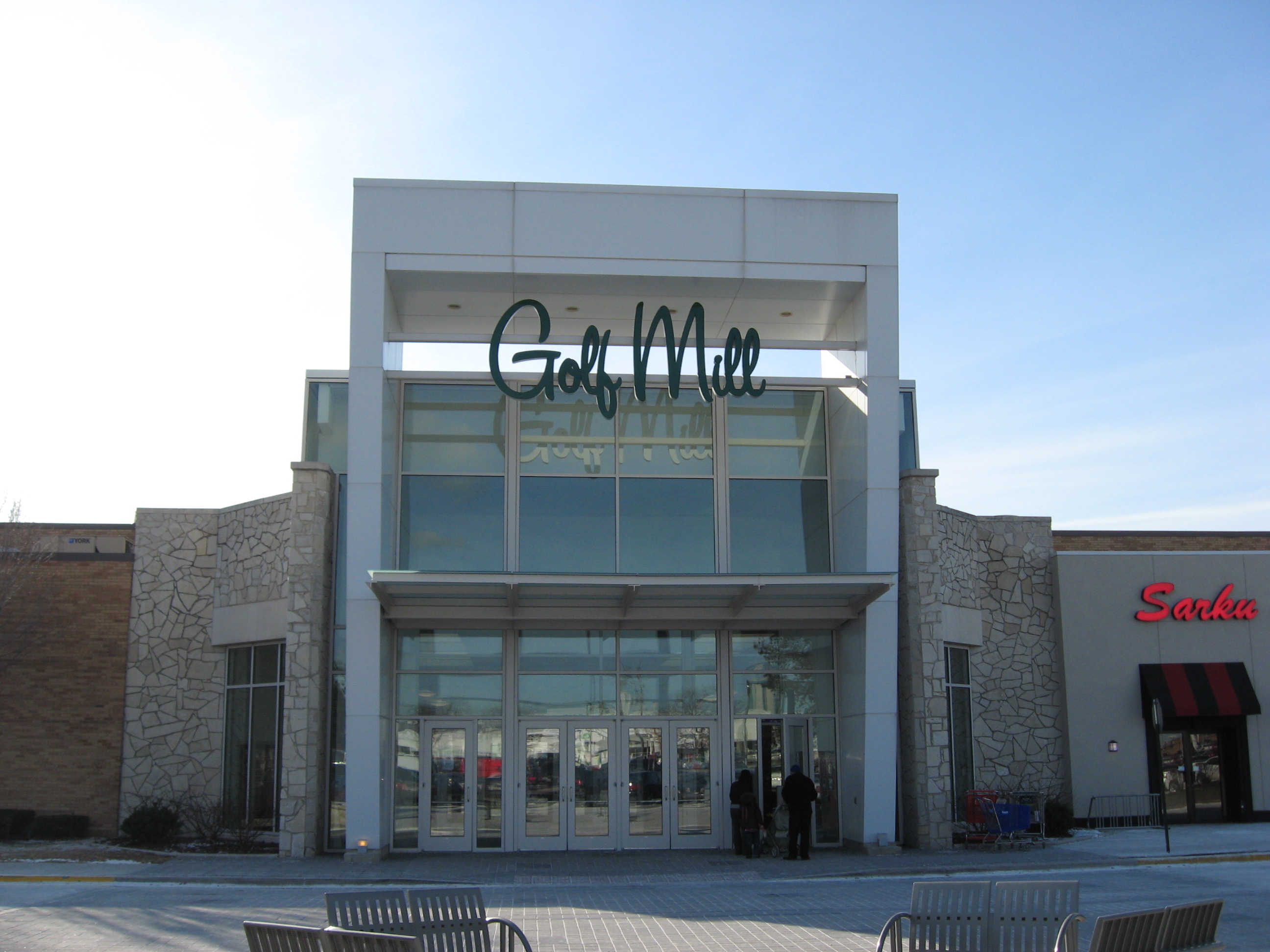 Teachers at Golf Mill Mall
We host a couple piano teachers out of a studio at our Niles store in the Golf Mill Mall. They aren't our employees so you'll work with them directly, but we can vouch they're great instructors!
Kathy Buehler: (773) 704-6026 ● kabuepiano9@gmail.com
Phyllis Licata: (708) 712-7497 ● phyllislicata1955@gmail.com
Our Music Resources E-Book
100+ of the Best Resources for Learning Music
There are thousands of apps, games, courses and other online resources you can use to supplement your learning and music making. Here are 100+ of our favorites.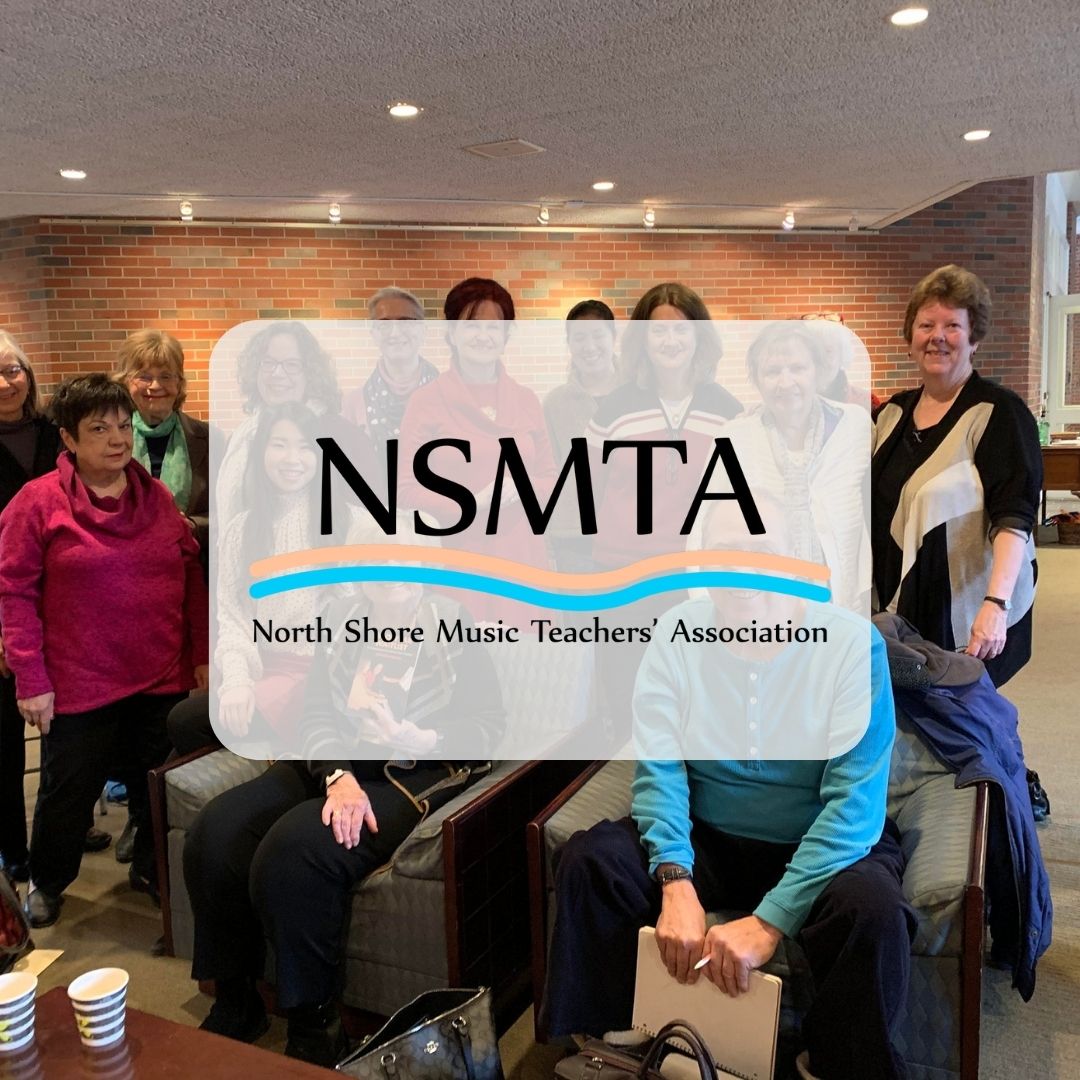 The North Shore Music Teachers' Association is a group of teachers from the Chicago suburbs who love music and love to teach.
They work together to improve their individual curriculums, and organize events together ie. competitions, recitals, festivals, exams.
MYAC Private Music Teaching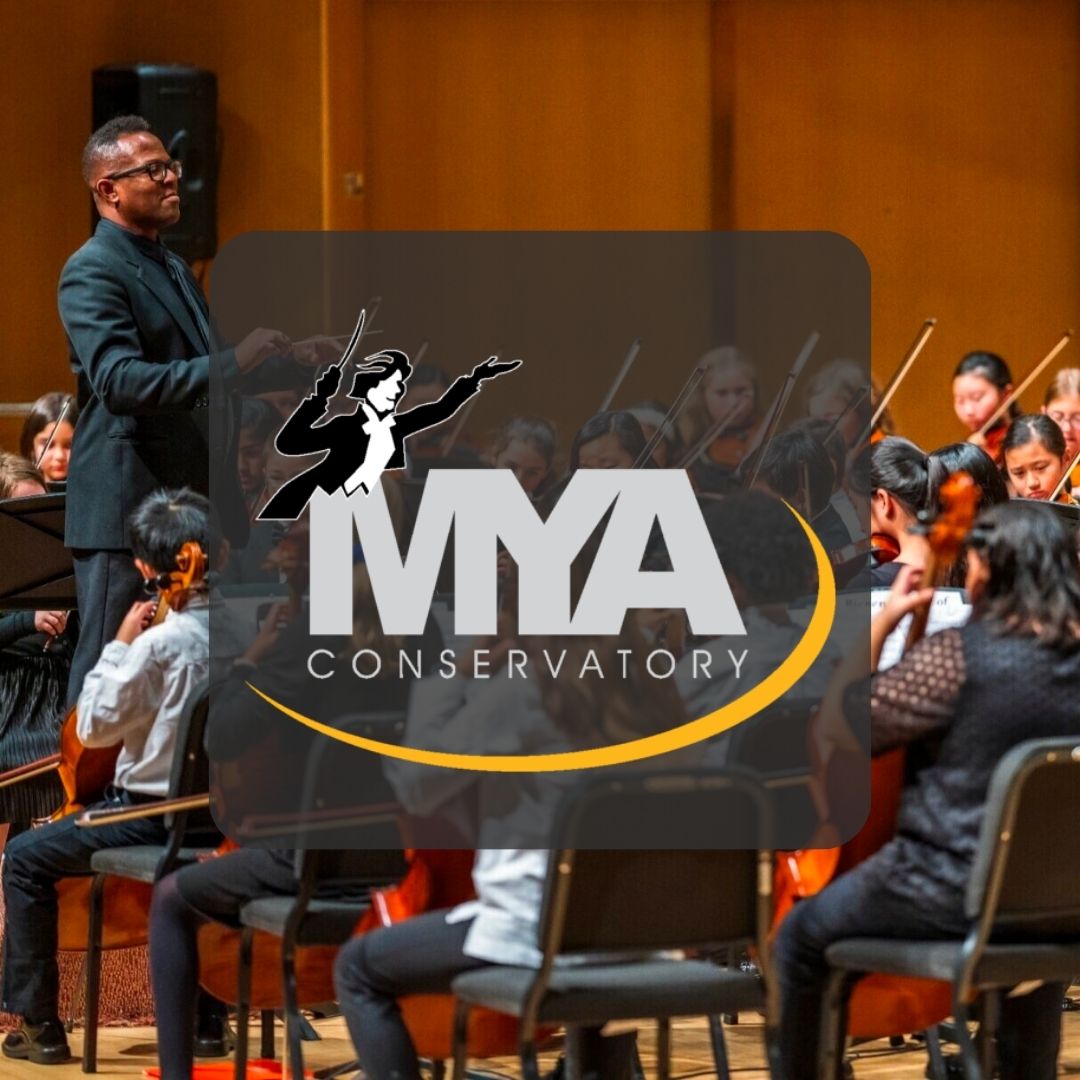 Benefits of Playing Piano
Better Health
Less stress, more energy, higher self-esteem, higher life quality.
Improves Learning
Studying music can lead to better grades and higher achievement!
Reach Goals
Feel better breaking down projects into tasks — and completing them!
Versatile Instrument
Become a soloist or an accompanist. Join a band as a pianist or keyboardist. Learn to produce and compose music. 
Instructive Instrument
Master the elements of music. Learn theory to apply to other instruments. Become a more well-rounded musician. 
History of Family Piano's Old School of Music
Family Piano Opens - Nov 2006
Alice Alviani founded Family Piano with Mark MacLeod, a good friend and experienced Steinway technician. Very soon after, they began inviting in teachers and musicians to host lessons and concerts!
School of Music - Feb 2015
After 8 years of hosting lessons, we built 5 more studios in a new storefront and began our official lesson program. At its height, we had over a dozen teachers on staff teaching 200+ students weekly.
Hosting Lessons Again - July 2020
After COVID, we closed the School of Music and started renting our studios out instead. This change helped support teachers and kept things as flexible as possible for their students. 
Arize Beyond Opens - June 2023
Built in the same Genesee space ours was in, the Arize Beyond School of Music opened next door to our Waukegan store. We helped it start up some and promote it often as neighbors do. So while they are a separate business, they're built on a lot of the same principles as our old school!
How much are piano lessons?
On average, private, in-person piano lessons can range from $30 to $100+ per hour.
The exact cost of taking piano lessons will vary depending on things like location, the instructor's experience, the duration of each lesson, and whether the lessons are in-person or online.
Definitely try contacting local piano teachers or music schools in your area. Not only will you get a better picture of the cost, but you'll be able to talk to a few teachers before deciding which is best for you.
What age should you start piano lessons?
The best age to start piano lessons is whatever age you are now!
There's really no age limit for starting piano lessons. Some people start as young as 5yo, but there are many people that learn later.
Teenagers, adults and even seniors can learn to play the piano and enjoy the process of learning music.
The age you started playing isn't necessarily an important factor of success as a pianist. More relevant is how genuinely you're interested and how willing you are to practice and learn.
Related article: There's No Such Thing as "Too Old to Learn Piano"
When can kids start piano lessons ?
Generally, children as young as 5 to 7 years old can start taking lessons.
It's around this age that they're old enough to be taught formally, understand music and start playing simple songs.
Beyond having dextrous little fingers and the ability to learn in a school-like setting, it's important that the child can commit to regular practice. This includes having the time for it as well as a student-quality instrument.
Moreover, finding a patient and engaging piano teacher who specializes in working with young beginners can make the learning experience enjoyable and productive.
Related article: What's the Best Age to Start Piano Lessons for Kids?
Are online piano lessons worth it?
Sure, private and online piano lessons can definitely be worthwhile! Here are some benefits to consider:
Convenience: Online lessons allow you to learn from the comfort of your home, saving you time and commuting expenses. You can schedule lessons that fit your busy lifestyle.
Flexible Schedule: Online lessons often offer more flexible scheduling options. This can be particularly nice for people with irregular schedules.
Variety of Instructors: With online lessons, you have access to a broader range of piano instructors from different locations. This allows you to find an instructor whose teaching style and expertise align with your goals.
Lower Costs: Online lessons can be more affordable than traditional in-person lessons, making high-quality instruction more accessible to a wider audience.
Recording and Replays: Many online lessons offer the ability to record sessions or access lesson replays, allowing you to review and practice at your own pace.
It's important to note that online lessons may not suit everyone. Many people will prefer the in-person interaction and immediate feedback of traditional lessons. The effectiveness of online lessons also depends on your self-discipline and commitment to regular practice.
Can you learn piano for free on YouTube?
You can find all sorts of free piano lessons online, and we actually think they make great supplements to lessons.
YouTube particularly offers a wide variety of lessons, from beginner basics to more advanced techniques. These days, there are many talented and experienced piano teachers who share their knowledge openly.
However, it's important to keep a few things in mind:
Quality: While there are many excellent piano teachers on YouTube, there's also a wide range of quality. Make sure to choose lessons from reputable instructors who have positive reviews and a solid background in teaching.
Structure: YouTube lessons might not provide a structured curriculum like formal lessons with an instructor. You might need to piece together lessons from various sources to create a comprehensive learning plan.
Personalized Feedback: One of the benefits of having a private piano instructor is receiving personalized feedback. YouTube lessons lack this element, which is important for correcting mistakes and improving technique.
Self-Discipline: Learning from YouTube requires self-discipline and motivation to practice consistently without the accountability of regular lessons.
Ultimately, learning piano through YouTube can be a valuable resource, especially for beginners. Some people have even impressed us with how far they were able to get on their own.
Still, while it is possible to learn piano for free on YouTube, that doesn't make it a replacement for a teacher. Combining online resources with personzlied lessons from a qualified teacher will allow anyone to learn better, faster.
Related article: How Long Does it Take to Learn Piano?
Related article: The Ultimate Piano Practice Guide: How to Learn Better, Faster
Need a Piano to Learn On?
Visit our stores in the Golf Mill Mall and in Downtown Waukegan, both open every day from 12pm to 6pm!
We carry all types of pianos that would be perfect for learning on or improving with! 
Reach out via this contact form, chat with us or call us at (847) 775-1988 with any questions!