We'd like to now officially wish a warm welcome to Arize Beyond's School of Music — Waukegan's newest place for music lessons!
Since May, Yolanda Brooks has been revitalizing the space at 118 S Genesee St, Waukegan IL, where our old School of Music was located.
This past weekend, we joined the celebration of their grand opening, and they're now gearing up to be open for business next week!
We'd like to once again give Yolanda a heartfelt congratulations, and we wish Arize Beyond the biggest success! We're very proud to have them as neighbors, and we're beyond excited to have more music brought to Downtown Waukegan!
Recap of Grand Opening Ceremony
This past Saturday, June 24th, we joined the celebration at their Grand Opening.
The ceremony was incredibly heartwarming, their renewed studios are looking great, and the performance and catering down in the Riverside Room — amazing!
About Arize Beyond Productions
Newly founded by the talented and passionate Yolanda Brooks, Arize Beyond Productions promises to bring a fresh wave of inspiration and opportunities for music lovers in Waukegan.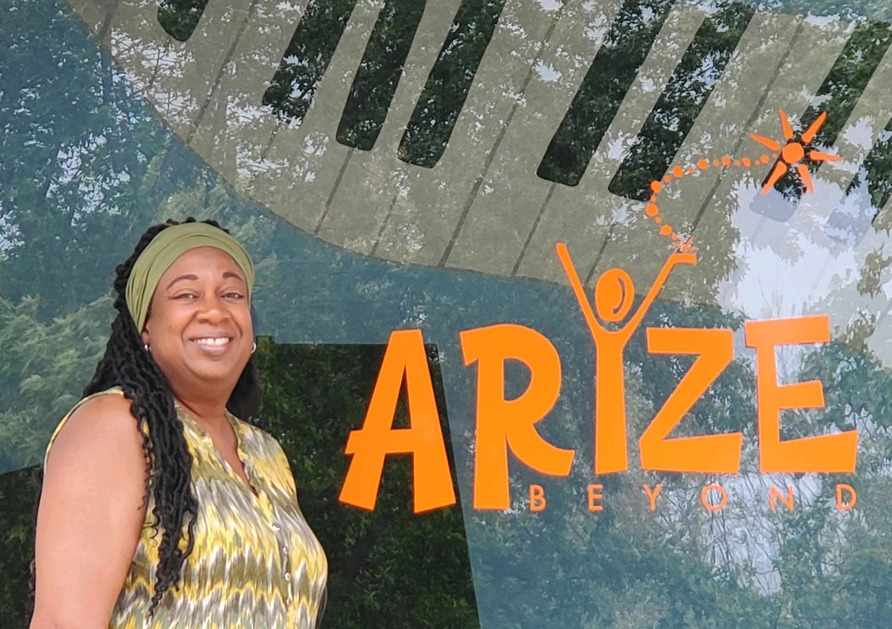 Yolanda has a remarkable proficiency across various instruments and teaches entrepreneurship at the College of Lake County. Plus, with deep roots in the Waukegan and North Chicago community, Yolanda's commitment to her hometown sets her apart as a truly invested leader!
We can't stress enough how happy we are to have such a talented and genuine person spreading the joy of music in our neighborhood. While Arize Beyond has now opened their School of Music, they are working on even more musical ventures in the near future!
New Place for Music Lessons in Waukegan, IL
Since 2021, Family Piano has not offered music lessons. We were briefly hosting teachers in our old studios, but we now have a better option. . . .
Anyone in Waukegan who is interested in a high-quality education can now visit our friends and neighbors over at Arize Beyond's School of Music.
To start, they'll be offering piano, guitar, voice and drum lessons. You can pre-register for music lessons on their website now.
They're also in the process of hiring on new great teachers to offer many more instruments. Regardless of age, skill level and even desired instrument, Arize Beyond will likely have a teacher that meets your needs!
Riverside Room & Future Ambitions
In addition to the School of Music, Yolanda has also leased the Riverside Room, our old venue just below the School of Music.
Early plans suggest they could be open for recitals, concerts, venue rentals and other artistic events by the end of this year.
However, details are yet to be revealed, and we won't speak on their behalf! If you're interested in learning more, contact Arize Beyond directly — or sign up for their newsletter!
Independent Endeavor, Collaborative Spirits
While Arize Beyond has adopted our previous spaces and namesakes, they are a completely separate business from us!
We have been in support of Yolanda since the beginning, and we've even shared our old policies and financials to give her a good idea of how we operated.
But unlike our old arrangement, where music lessons was just one department among many, Arize Beyond's School of Music places education front and center. Yolanda will be taking on multiple roles: teaching, coordinating, and managing the school.
This shift in focus promises a more streamlined and better customer-centric experience. We're sure the overall quality of music education in Waukegan will skyrocket as a result, and we're beyond confident that Arize Beyond will be successful!