For this Holiday season, we figured that rather than giving Facebook and Google our marketing dollars, we'd give them to our beloved friends, family, and customers, for helping us get the word out about Family Piano Co in general and/or our Big Holiday Sale!
Instant Discounts Off Select Pianos
In addition to the Share & Save, we'll also be offering discounts off select acoustic and digital pianos!
Save $50 – $50,000 instantly on most of our in-stock pianos!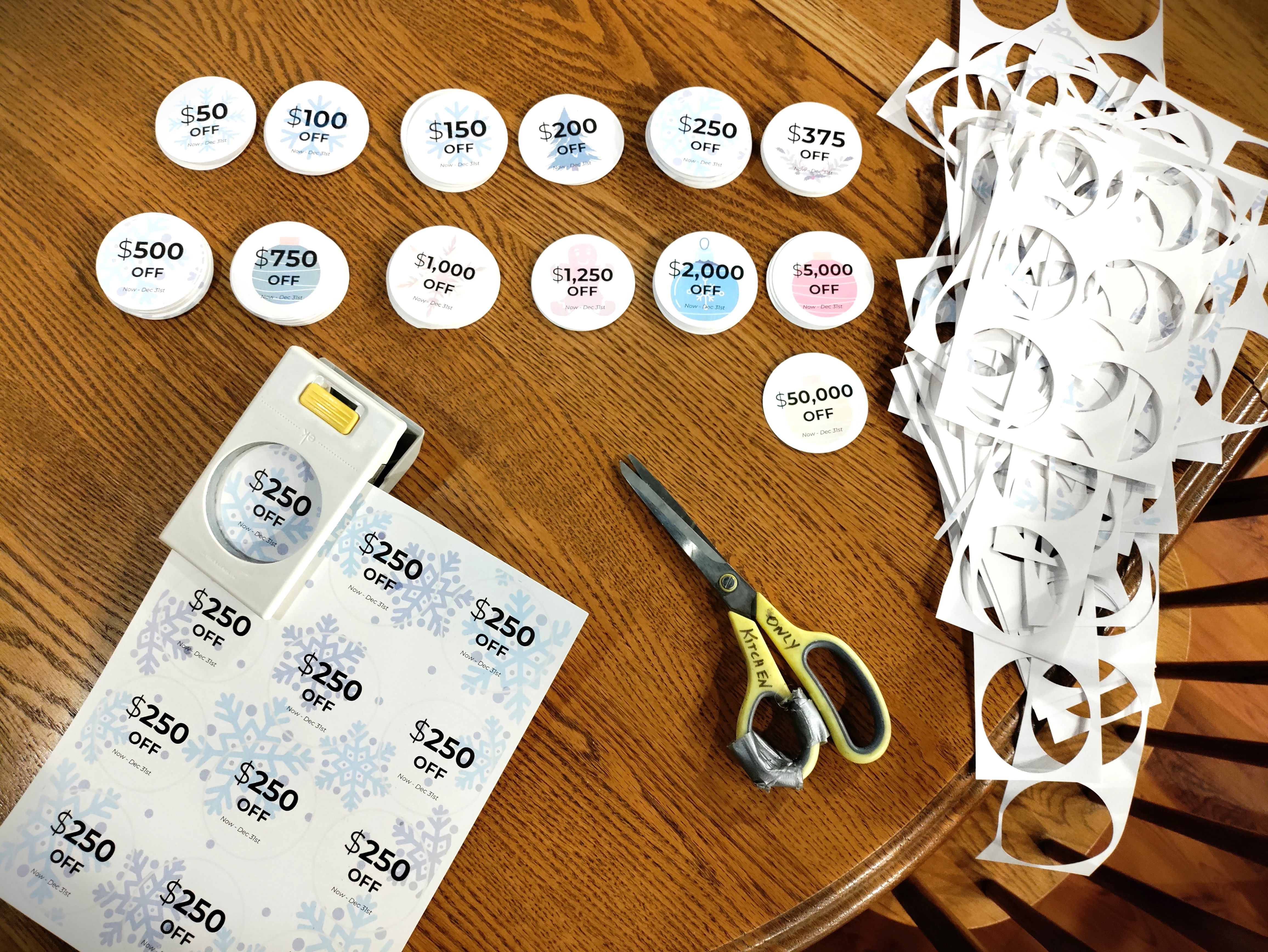 Here's how you can bring out your inner "Influencer" and earn one of these credits:
$100 – Share our official "Share & Save" image/videos from our official social media accounts. You don't have to create anything!
$200 – Post one or more original photos, with original caption, to ONE social network.
$300 – Post one or more original photos, with original caption to MULTIPLE social networks (same post across multiple networks is ok).
OR Post a qualifying video to one or more networks.
If you're buying a piano, you can just show us the post(s) on your phone and we can apply that directly to your purchase – easy-peasy.
Otherwise, if you'd like us to keep track of your store credit long-term, you need to fill out this short Google form.
What Posts/Videos Qualify?
Feature a piano connected to us – either on our showroom floor, one you bought from us, and/or one that we have tuned.
Your story – tell your friends why you love your piano, your experience with us, and/or your aspirations towards learning piano.
"#ShareAndSave" – legally necessary to disclose that you're getting compensated for this post. We think this is an elegant way to honestly and transparently disclose this, without overly distracting from the rest of your post.
While we want to give everyone as much store credit as possible, we also need to be mindful of our cash flow, of managing the ups and downs of running a small family-owned business.
As such, up to 25% of any product or service can be paid for using store credit.
So for example, let's say that you have $100 in store credit and want to book a $150 piano tuning with us. 25% of $150 is $37.50, so you can apply $37.50 of your store credit when we tune the piano and the remaining $62.50 is kept on file for future purchases. You can pay the remaining balance of that tuning using cash, check, or credit card.
What Counts as a "Social Network"?
Our awesome & creative customers often consume and create content in a dizzying array of ways. Here's some clarification on what does (and does NOT) qualify as "a social network":
Mainstream Networks – Facebook, Instagram, TikTok, Youtube.
Other Networks – any other platform where you have at least 25 "friends"/"followers" – Twitter/X, Pinterest, LinkedIn, Bluesky, Threads, Mastodon, MySpace, Broadcast Channel, etc.
Groups, Forums – If you're posting in an active enough group to get at least 5 comments, replies or upvotes on your content: Reddit, Discord, Quora, PianoWorld Forums, WeChat Groups, Facebook Groups
Texts, Messaging Platforms – 5 direct messages to friends or family who might be interested in a piano. This includes SMS text messages, Snapchat, Facebook Messenger, WhatsApp, WeChat, Telegram. 10+ direct messages qualifies as "multiple networks."
Blogs – on your own website, Tumblr, Medium, Blogger, etc. Please include a link to some piece of content on FamilyPiano.com (helps our SEO!).
Emails – Direct emails to friends/family count (same math as text messages). You can also include qualifying content as an article in your email newsletter (for example, if you're a piano teacher and you're emailing your student base anyway!) (1 email blast = 1 network).
Audio – if you want to make a song about us on Spotify, Apple Music, or talk about us on your podcast (1+ minutes), that would be super cool!
Disqualifying – As a family-friendly brand, please do not post about us on websites/networks that are politically extreme, of overtly adult/sexual nature, promote hate speech, etc etc etc. Ultimately, it's up to our discretion.
All posts need to be made & verified prior to applying the credit. We cannot apply credit on a promise that you (or family) will post about us later.
Post needs to be created during the promotional period.
For verification, you either need to provide a public link to the content (preferred) or if the platform doesn't allow public content (ie SnapChat or text messages), please provide screenshots.
You need to use the hashtag #Share&Save to disclose to your friends you're participating in this promotional program (transparency & honesty is a good thing!)
We can either apply the credit right away to a purchase OR you need to fill out this form so we can keep track your store credit. We cannot keep track of everything on the internet, so if you don't fill out the form, you don't get credit. Your store credit does NOT expire.
Limit one promotional payout of up to $300 per household/delivery address during the promotional period (Nov 1 – Dec 31, 2023). You cannot pool store credit from multiple households for the same piano.
By participating in the program, you agree that we can re-share & re-use these images/videos, along with your first name, on our own social media accounts during the promotional period.
Sale Ends December 31st, 2023
Hurry in before then to take advantage of both the instant discounts and our Share & Save Promotion!
It's a great time to bring music home, and start the year off on the right note!