As a TREAT for all of our friends, we have an 88-key Yamaha Clavinova digital piano with weighted keys that we're giving away on Halloween!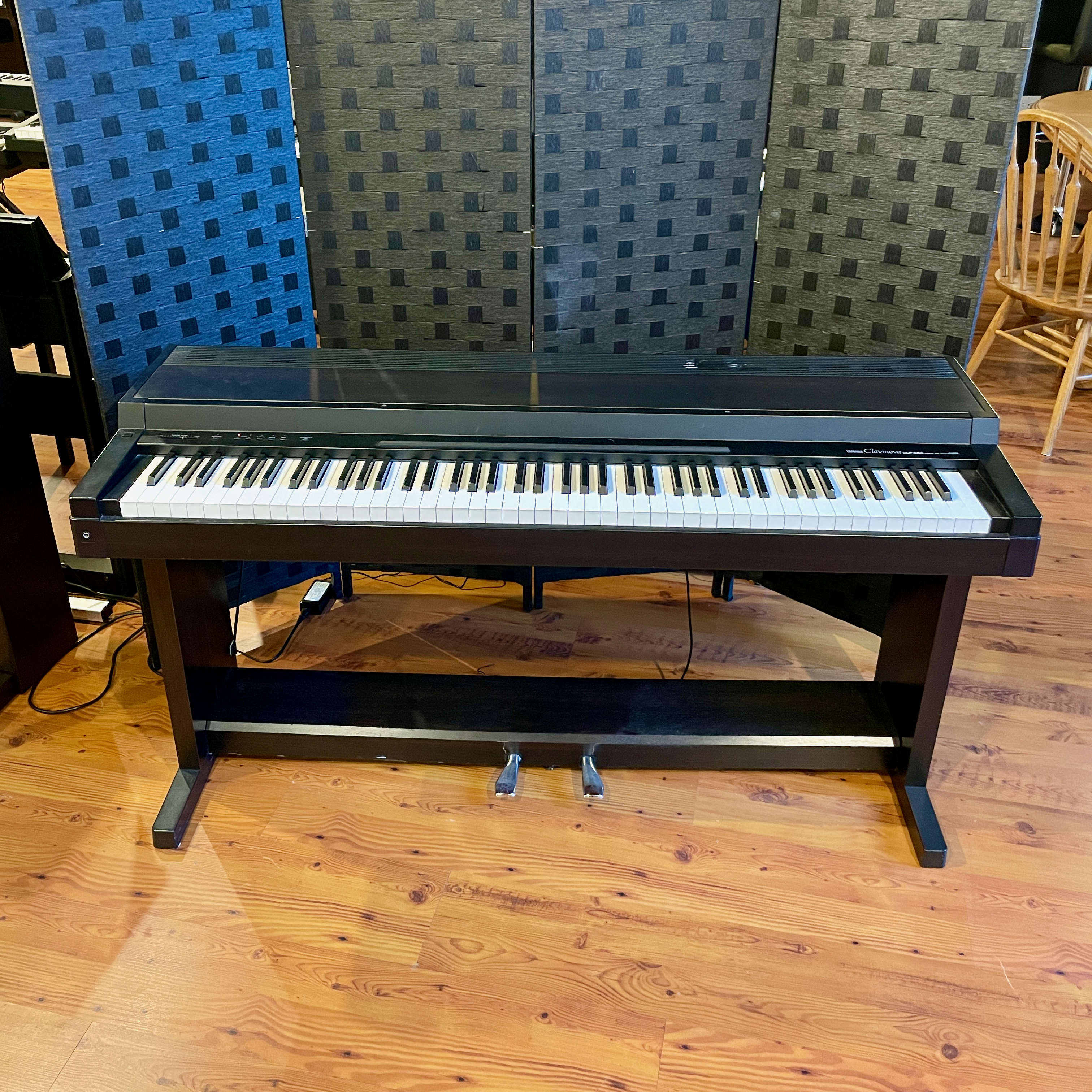 In terms of TRICKS — couldn't we all use some new tricks up our sleeve for spicing up our practice routine? Or some tried-and-true tricks for maybe improving our performances on stage?
We don't have all the tricks, so we thought we'd ask YOU, for YOUR favorite tricks for making better music!
ALSO, if you're a beginner and don't have any musical tricks yet, other tricks will do just fine! Perhaps some ways of tackling homework or opening up a jar of pickles or other family-friendly tips and tricks.
How to Enter the Giveaway
So, there are 3 ways to enter to win this digital piano:
Over the course of the contest, you can do each of these, for a total of 3 entries per person. You can write out the same trick each time, but ideally, you have 3 different brilliant ideas to share with the rest of us!
Drawing the Winner on Halloween
We're going to pick the winner via random number generator, after New Guy Rick™ exhaustively puts all the entries on a spreadsheet and makes sure that no one enters too many times.
This also means you can just put down whatever works for you, without worrying that we're only going to pick "the best" tricks.
We'll do this via Live Video on our Facebook page, so you all know we're being honest.
Because this contest is for our friends, you have to like our Facebook Page, Instagram Page and/or subscribe to our Youtube Channel when we pull your name. Otherwise we're tossing your name back into the sea and finding someone who can appreciate us for who we are (and the spur-of-the-moment content we create!).
You only NEED to follow us on one platform, but if you feel like following us everywhere, that's fine. (Except home. Don't follow us home, that would be weird!).
If you win, pickup is at our Waukegan Illinois location or we can deliver it in Chicagoland for a small fee. If you're willing to pay shipping costs, we're willing to ship it, but it can run some serious $$$.
Some people might note that because this digital piano is from the 1990s, it's "old." We don't discriminate here. No one is too old to learn to play piano. No one is too old to enjoy Halloween. And even if a bit older, this instrument plays just fine — we didn't dig it up out of a grave somewhere!
Our lawyers also wanted us to make clear that we're not a Yamaha dealer, we're not giving away something totally new, we don't own the rights to Yamaha, Clavinova, etc.
Digital Goodie Bag for All Contestants
In November, we'll publish a list of our favorite Music Making Tricks, to help everyone enjoy making music more.
We're also going to put together a Digital Goodie Bag for ALL of the contestants, so keep an eye on those DMs
This way, EVERYONE is a winner!
So… what's your favorite trick?