Visit Us
Come visit our no-pressure store, and try out a variety of instruments before you make a purchase!
Our Waukegan & Golf Mill locations are open to serving the musical community every day from 12 pm to 6 pm.
Call 847-775-1988 or email sales@familypiano.com to set an appointment today.
About Us
Our mission is to support the piano-playing public with high-quality instruments at affordable prices, and furthermore with our expertise in tuning, repair, and related keyboard services.
Years of Combined Technician Experience
Price Match Guarantee
We've lowered all of our prices, so they are the best you'll find. But if you do find a better price, we'll match it – plus you'll get our unbeatable service and our guarantees.
Established for Over 15 Years
We've built a relationship with the local music community to connect you to the very best instruments around.
"I don't know if my child will stick with the piano…" is arguably the most common concern we hear, so we designed this unique rent-to-own piano program for families that are just starting out.
Located in 2 Convenient Locations
With 2 locations in Downtown Waukegan and the Golf Mill Mall in Niles, as well as on our online store, we make it easy for you to shop.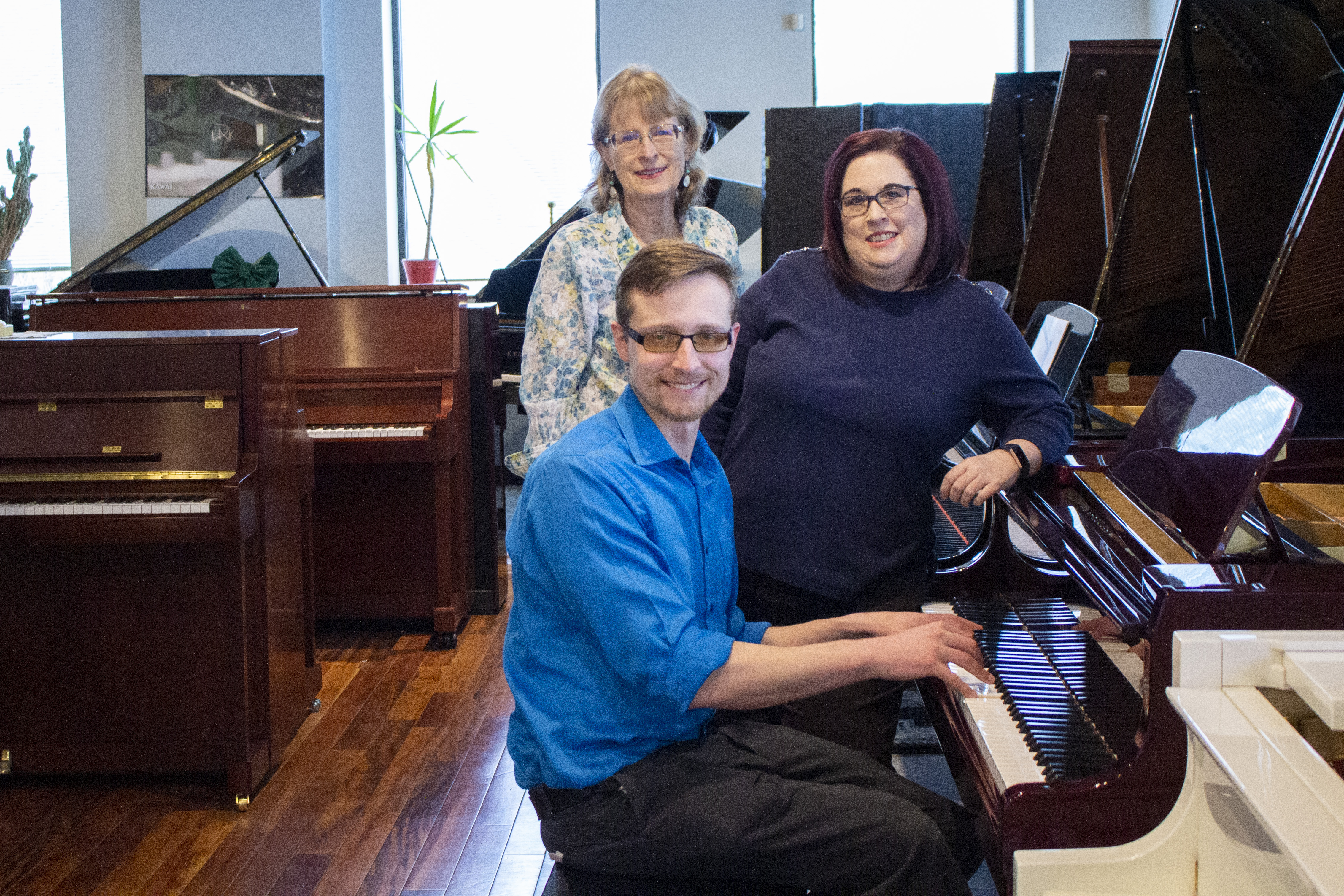 President and lead technician Alice Alviani with VPs Linda Charboneau and Brendan Alviani
Shop From Home
Online Shopping Options
Browse our inventory from the comfort of your home before you make your decision! Our online store is up to date with our most recent inventory.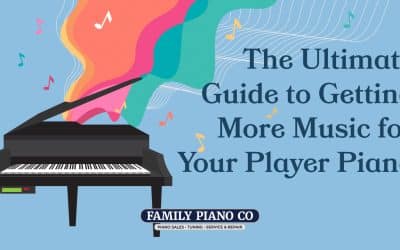 So you have a piano that plays itself, thanks to a player system built by PianoDisc, and you want more music for it. The simplest solution — buying albums from PianoDisc.com for roughly $35 each — is an excellent one, but if you'd like to get something they don't...
Stay Updated!
Subscribe to our newsletter to be the first to know about our blog posts and specials!
Our Services
As well as selling pianos, we also provide services to keep your piano sounding its best for years to come!

Our experienced tuner will adjust the tension for all 200+ strings so that each is precisely the correct pitch. We use a combination of tuning-by-ear & specialized technology. For a piano that's played by a discerning pianist, tunings should be scheduled at 6-month intervals. For most players, tunings should be scheduled at least annually.

Whether you're having trouble turning your instrument on or want to fix a worn-out cabinet, Family Piano has your digital piano repair needs covered! Our certified Electronics Technician, Paul Durand, can give you the expert help you need. He currently only services the Lake County area although he is happy to assist however he can.

Our experienced staff spends significant time going through each piano, to make it sound its best, feel its best, and look its best. We also guarantee our work with a minimum of a three-year warranty. We try to stock primarily newer pianos, built in the last 10-30 years, but we do have some older pianos available as well.
The Best Reviewed Piano Store in Chicagoland
Our valued clients have given us the most 5-Star Reviews of any piano retailer in the greater Chicagoland area!
If you have any questions, comments, or concerns, please don't hesitate to ask! Just submit this form, and we'll return your message promptly.
You can also call us at (847) 775-1988 or email us at info@familypiano.com.
Both our stores are open from 12-6pm, 7 days a week for your convenience too!