FINANCE A KAWAI PIANO AT 0%
From February 1st to March 31st, 2023 — your purchase of any in-stock Kawai grand, upright, hybrid, and digital piano qualifies you for $0 in interest when you pay off your piano within 24 months!
Take 3s to autofill and submit the little form above, and we promise to get in touch!
You can also call or email us directly — or just drop on by!
Financing Special Ends In
Kawai Waved Interest Program
Waived interest if paid in full in 24 Months
February 1, 2023, through March 31, 2023
New Kawai Acoustic, Digital, and Hybrid Pianos
Monthly payment required
Minimum purchase $ 890
Subject to credit approval by Allego Credit
Chicagoland's FAVORITE AUTHORIZED KAWAI DEALER
Just received my KAWAI K-300 SM. It looks perfect in our living room! I've searched several local piano dealers before returned to FamilyPiano for the final purchase.Thanks to Brendan, not only had he matched the price but also made the whole experience a great pleasure !

Definitely worth a visit, whether you're a seasoned musician or just starting out.

A true gem! Alice and Brendan were great with helping us choose the right baby grand for our daughter. They were knowledgeable, pleasant and spent the time showing us every detail of the Kawai we had our eyes on. Purchasing a grand piano is a big decision with many options at various price points so it was helpful to have them guide us. We are very happy with our purchase and experience. Highly recommend!

We were looking for a grand piano and didn't know where to start. Tony and Alice were an enormous help in explaining all our options and educating us on the different piano technologies. This can be an enormous task, almost like car shopping, but they were there to guide us along the way. I can't say enough about the outstanding customer service and would recommend this store to anyone buying a piano. They made the experience fun!!!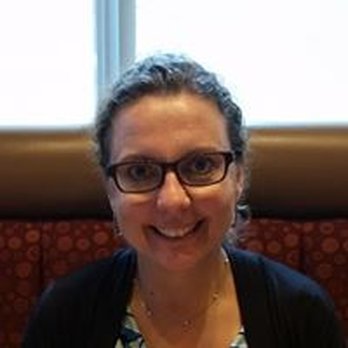 PREVIEW OF SHOWROOM SELECTION
Acoustic or Digital,
New or Refurbished,
Upright or Grand. . .
And everything in between. We have a piano for every kind of player – regardless of budget, experience, or preference. Here's just a few of our best-selling Kawai pianos.
Family Piano, Niles (Golf Mill Mall)
267 Golf Mill Center, Niles IL 60714
(224) 601-8500
Open 12pm – 6pm, 7 Days a Week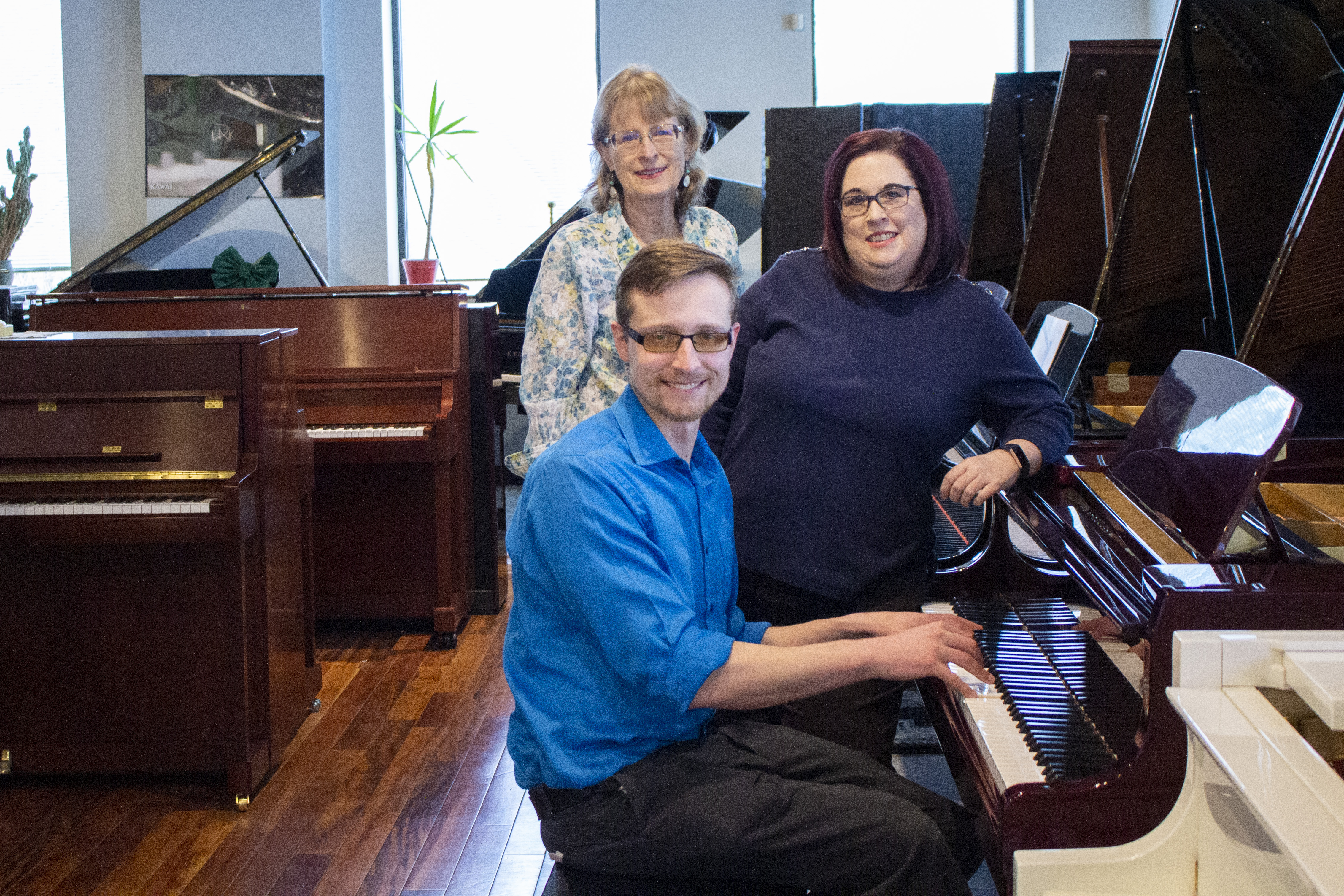 President and lead technician Alice Alviani (upper left) with VPs Linda Charboneau (right) and Brendan Alviani (at piano).
Technician-Owned & Operated
Every piano in our showroom is ready for you to play. We have the largest team of technicians in the Chicagoland area, and they tune and service each piano when it arrives, while it's here, and before it's delivered to your home. Affordable and reliable service, no matter what you need.
Educational Buying Process
Buying a piano shouldn't be hard or stressful. So we never get pushy or use sales tactics to "close deals." Instead, we focus on education. Even if only curious about piano, we'd love to give you a tour and let you play as much as you want!
Lowest Prices Guaranteed
Every piano in our showroom is clearly labeled with the lowest prices you'll find in the Chicagoland area. And if you do find a better price, we'll match it – and still give you our unbeatable service and guarantees.
Our Genuine Support — Forever!
Taking care of your piano and learning to play can be daunting. That's why we include a free tuning, warranty, and free admission to our group class with every purchase. If you ever have any piano-related questions, you can call us.
Established for 15+ Years
Since opening in 2006, we've become one of the best-reviewed piano stores in the area. We're genuine members of the local music community too – so we can connect you to the best instruments and resources around.
Years of Combined Technician Experience
Finally Get Your Dream Piano
The promotion only lasts for a couple months. So schedule an appointment with us ASAP to take advantage of the offer (and our best selection)!
(847) 775-1988 // info@familypiano.com
267 Golf Mill Center, Niles IL 60714
Open 7 Days a Week, 12pm-6pm
Other Appointments Available by Request