Introducing You to Your New Music Teacher
We know it can be hard finding a teacher that fits your needs. Our list of great piano teachers and music teachers makes it easy.
While we don't book or manage the lessons ourselves, we can recommend all the excellent teachers we've worked with — and that you can trust.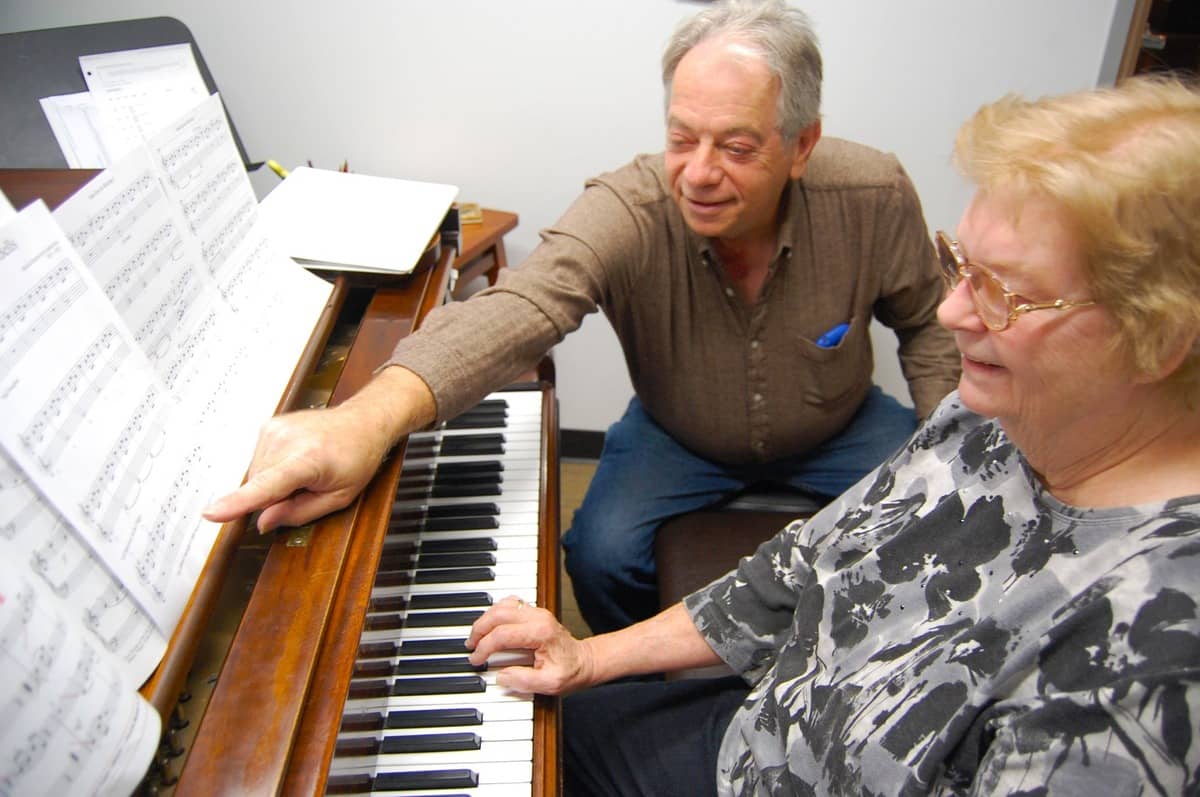 Hosted Throughout Chicagoland
With classes available in our Golf Mill Mall store, online video lessons, and even in-home options, accessing quality teachers has never been easier!
All Kinds of Availability
Teachers have the freedom to set their own policies and calendars. This means you can find one that matches your preferences and fits your calendar! 
Only Qualified Teachers
Everyone we recommend have a relevant degree or exemplary teaching experience. 
MICK ARCHER
Piano, Guitar, Bass Guitar, Voice, Drums
In addition to being a performer, songwriter and recording artist, Mick Archer has been involved in teaching music since graduating from The University Of Illinois at Chicago in 1980. Mick combines elements of jazz, blues, rock and pop music into formal instruction. Several of his students have gone on to successful careers in music.
SAMMIE ARIZMENDI
Piano, Voice, Violin
Sammie has been playing piano and violin since she was 5, and today, works as a piano teacher, accompanist and multi-instrumentalist all throughout Lake County. She is an incredibly kind and supportive music teacher who likes to build up musicians through fun and encouraging lessons. 
A composer and professional performer for 25+ years, Kathy strongly believes in the importance of music appreciation. She's classically-trained, has undergone jazz studies, and has taught in public and private schools in the Chicago and Wisconsin areas. She's also a member of various MTA communities.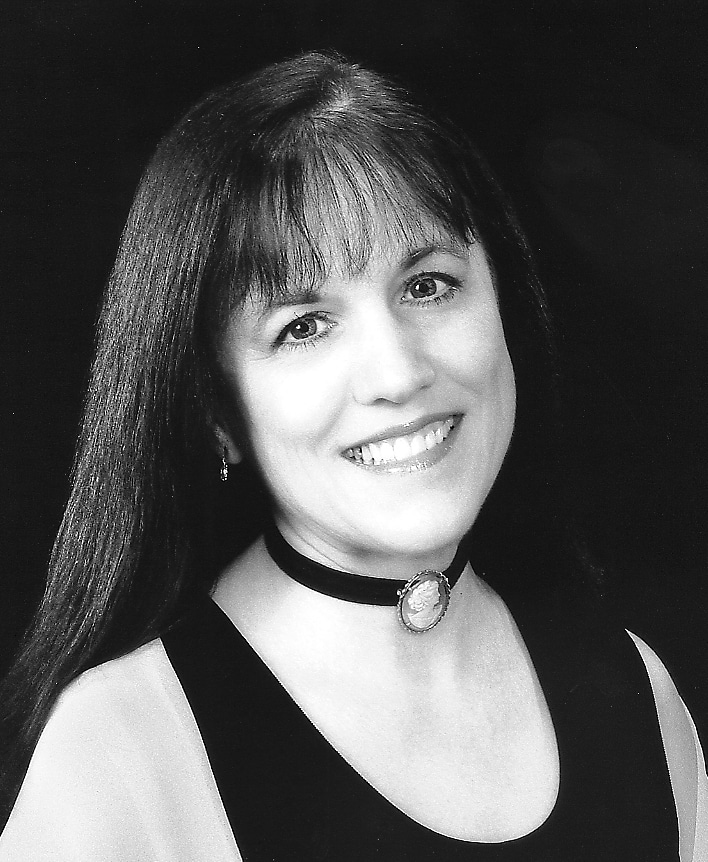 JEANIE CARTER
Voice, Piano, Acting/Voice-Overs, Public Speaking
Jeanie owns Bel Canto Studios and has a music degree in vocal and piano performance from Millikin University. Before entering the conservatory, she took piano lessons for 10 years in the prep department there.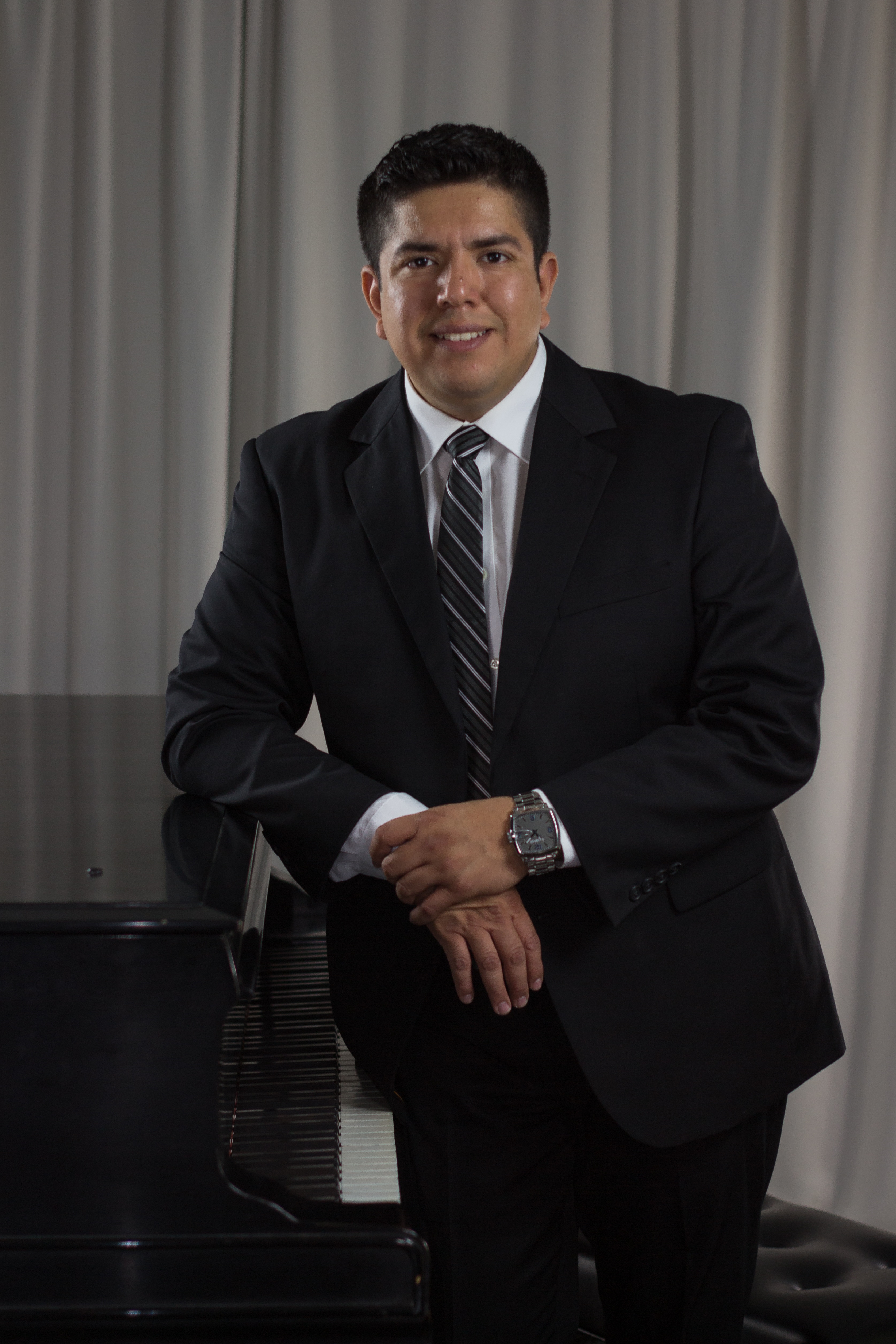 JONATHAN CRUZ
Piano, Songwriting – Lessons in Spanish Available
Jonathan started playing piano at the age of 6, and teaching piano lessons in 2009. He studied at the Benemérita Universidad Autónoma de Puebla in Mexico and at Millikin University in the United States. He has performed at all types of events, including playing for the former mayor of Chicago and at the Genesee Theater in Waukegan, IL.
JOHN FULLING
Guitar, Ukulele, Bass, Mandolin, Banjo, Harmonica & More
An experienced folk, rock, jazz, bluegrass, and classical musician with over 20 years of experience, Clayton graduated with his Bachelor's in Classical Guitar from NEIU in December 2017. He recently retired from the Navy and has been a popular teacher for students of all ages.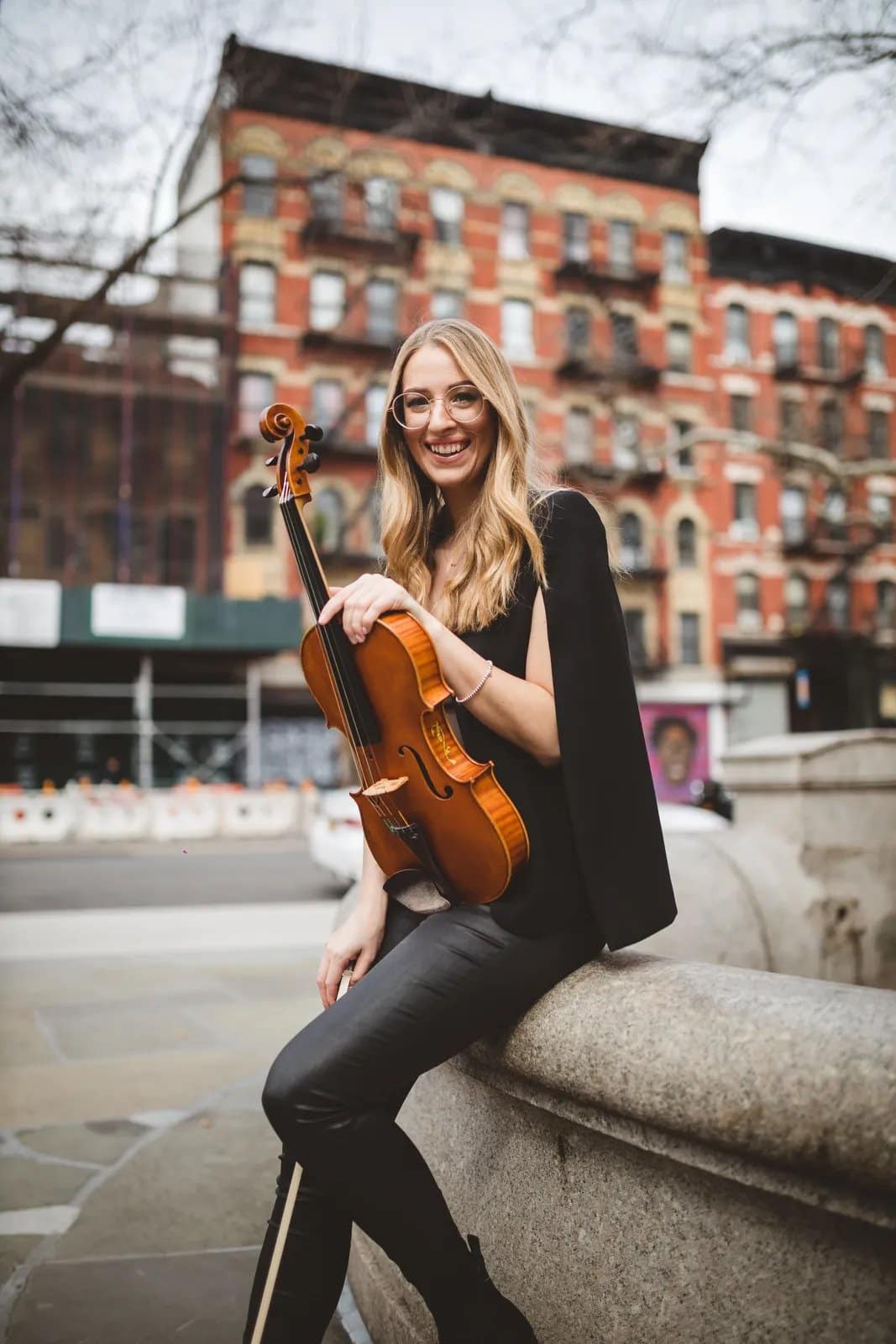 SARAH M GREENE
Viola, Violin, Voice
Prize-winning Violist, Violinist and Singer Sarah Michelle Greene is a 2014 graduate of the prestigious Eastman School of Music. She is an accomplished performer and soloist who has shared stages and studios with top artists in venues such as The LA Forum, The Hollywood Palladium, Disney Concert Hall, and Paramount Studios.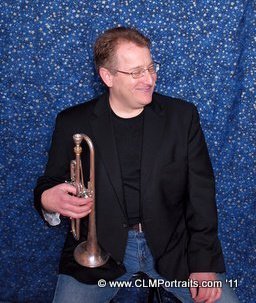 JIM JACOBS
Band Wind Instruments, Trumpet, Trombone, French Horn, Baritone/Euphonium, Flute, Clarinet, Saxophone
Tasty jazz for any occasion, Jim Jacobs Combos can be heard locally. He has been performing for over 40 years, and boasts tons of experience in band and pit orchestras. Jim is also the director of bands at PCCS.
BOB LIEBERMAN
Piano, Flute, Saxophone
Holding a Master's Degree in Music from DePaul University, Bob's had only success with his students. His students have gone on to win contests, awards, and scholarships for their musical prowess. In addition to teaching, Bob specializes in classical and jazz performance.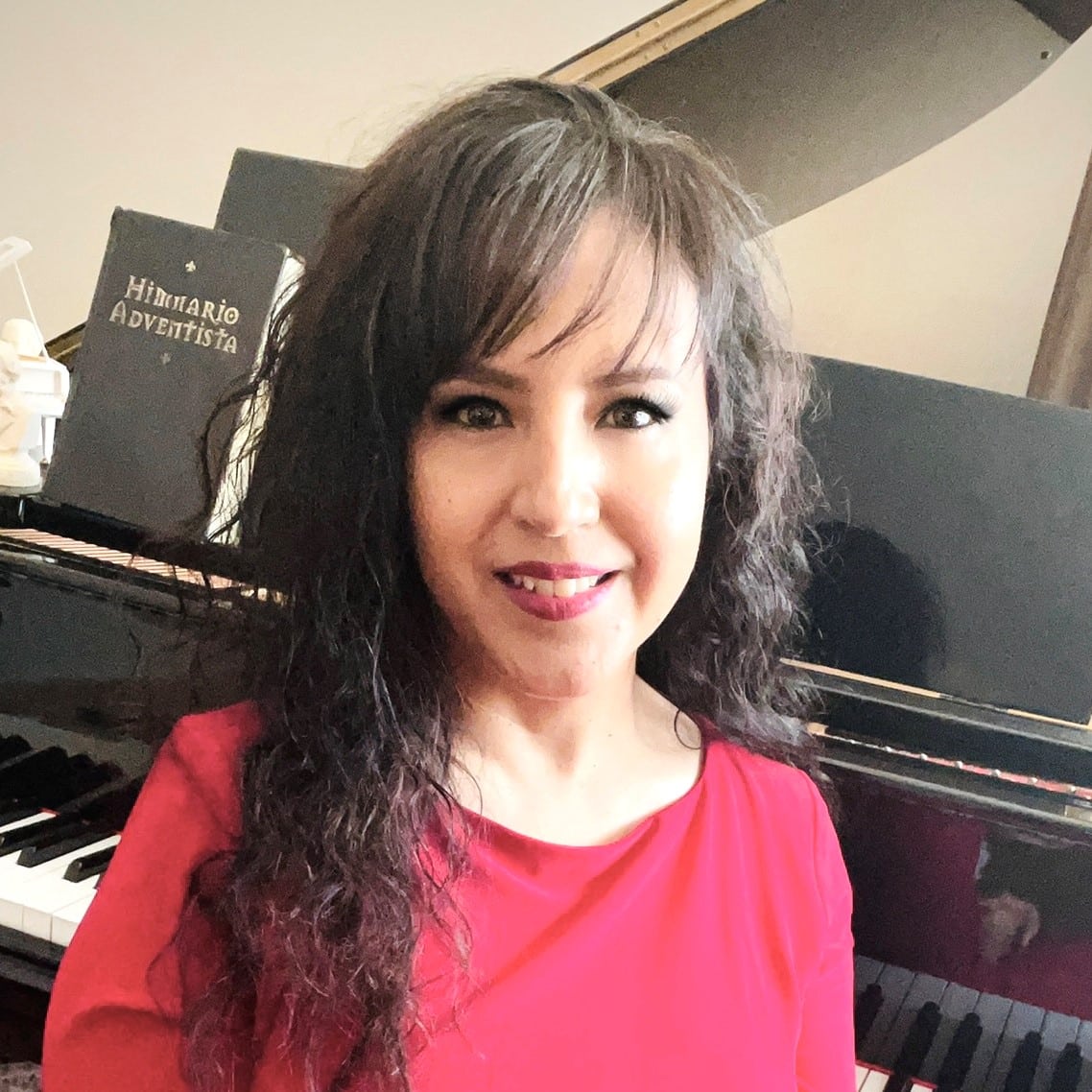 ROSA SALINAS
Piano – Lessons in Spanish Available
Rosa has both a Teaching Certificate from the Royal Conservatory of Music in Toronto, Canada and from Sheridan Music Studios in Highland Park. She is also a Steinway & Sons Teacher Educational Partner. She's extremely humble and loves teaching as much as she does playing.
Benefits of Playing Music
Enhances Health
Adults who take lessons have been found to experience higher energy levels, boosted muscle mass, and diminished aches and pains with old age, including osteoporosis. Taking music lessons basically even slows down the aging process!
Decreases Stress
People who play an instrument tend to experience less anxiety and depression than nonmusical people. Playing for even just a few minutes a day can improve self-esteem, make you feel more positive, and can lower your blood pressure. 
Improves Learning Ability
More than a couple university studies have found strong correlations between a person's number of years of music instruction and their academic achievement in math, science, and language arts.
Trains Time Management
When learning to play music, you'll break down a larger project, like a song, into smaller goals, one measure and phrase at a time. As you look forward to daily practice, you'll also learn to make time for the things that matter most!
Family Piano's School of Music
Family Piano Opens - Nov 2006
Alice Alviani founded Family Piano with Mark MacLeod, a good friend and experienced Steinway technician. The two of them started with a single showroom and a ton of ambition. Very soon after, they began inviting in teachers and musicians to host lessons and concerts!
School of Music Opens - Feb 2015
After 8 years, the teachers were in dire need of more space. So at the start of 2015, when the Genesee Street storefront became available, we moved in and built 5 more studios and began our official lesson program. At its height, our School of Music had over a dozen teachers teaching 200+ students weekly.
Hosting Lessons Again - July 2020
There was a certain worldwide event this year that led to changes in how people wanted to take lessons. To help support teachers and keep things as flexible as possible, we went back to just hosting lessons again. Thus, the School of Music was closed, and we started renting our studios out instead.
We don't only work with piano teachers! We like to support all music teachers, and can recommend one for all kinds of instruments.
Piano Lessons
Piano can teach you all the different parts of music, including melody, harmony and rhythm. It's a handy instrument to play since it can be used to back singers or instrumentalists, to provide accompaniment for practice or performance, or to compose music. Having basic piano skills immediately makes you a more well-rounded musician overall!
Guitar Lessons
Guitar is one of the most popular and widely used instruments. Most people know someone who plays guitar — or that wishes they could play. Getting to an intermediate level doesn't take all that much time though! Get a quality guitar, find a quality teacher, and even supplement lessons with the millions of educational videos out there for song learning!
It has been a challenging time keeping my daughter's brain engaged and learning in a fun way. Having her piano at hand gave her a much need break from school eLearning and screen time while exploring her creative side and learning new skills!
We are so pleased with her lessons, her teacher has done an amazing job laying a great foundation for music and ensuring she understands each lesson. My daughter is learning the importance of mastery, not just "get it done move on" as well as commitment and practice, for which we are grateful.
Brendan gave me time and lots of info about Ukulele's & then he gave me tips about piano lesson apps…fun, but real learning apps!
Then Alice talked voice with me about timing for different ages.
My daughter, 15 at the time of this experience, had improved a LOT in just the first 2 months (yes i have Momma bias!!). Now having been there for over a year and taken a "piano boot camp" class myself at lunch time this past summer …I highly recommend this business for any musical needs! !