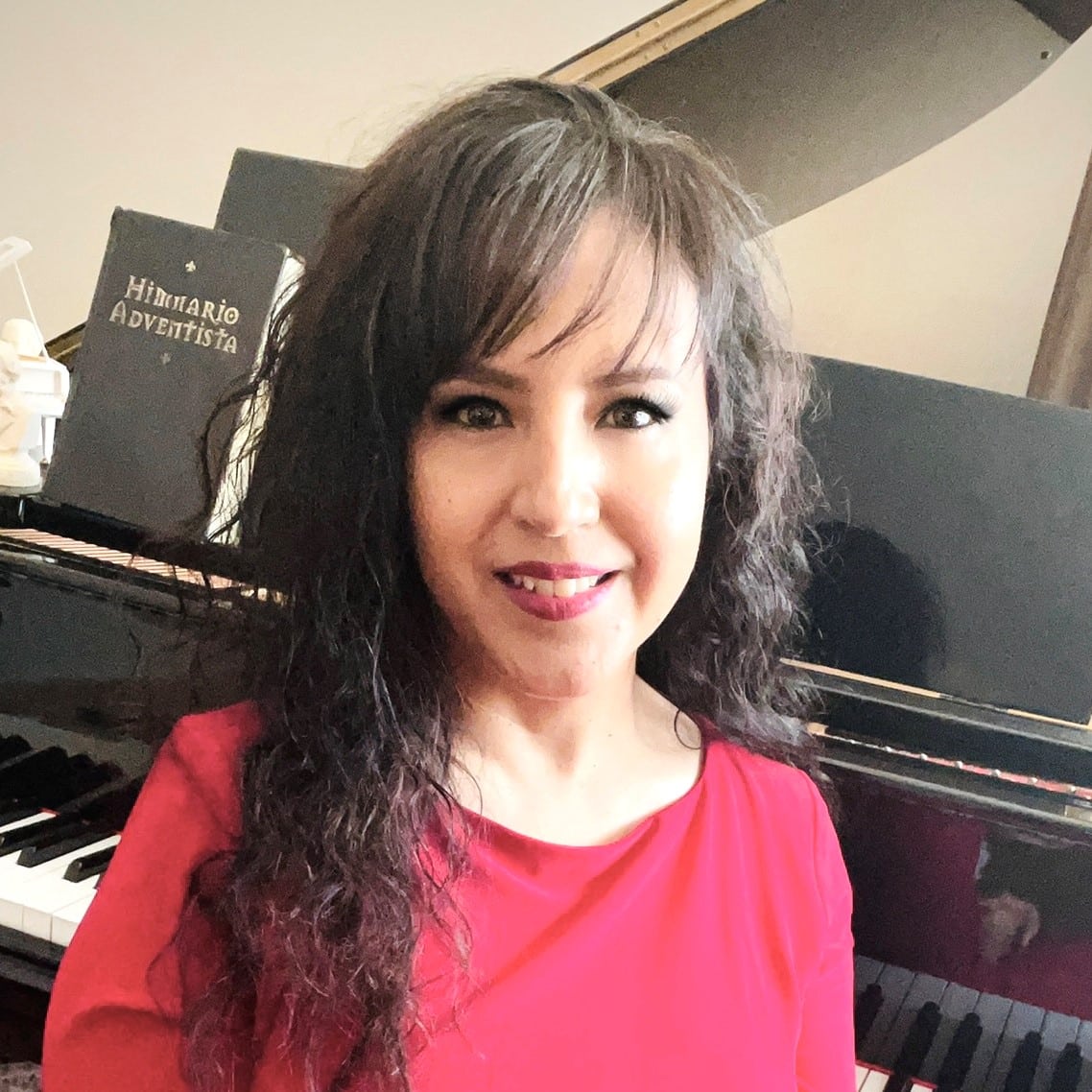 Rosa Salinas holds both a Teaching Certificate from the Royal Conservatory of Music in Toronto, Canada and Sheridan Music Studios in Highland Park. She is also a Steinway & Sons Teacher Educational Partner.
Private Studies with Jirina Serwas (10 years), Dr. Thomas Jefferson (3 years – Sherwood Conservatory of Music), and Steinway Artist, Susan Merdinger (Sheridan Music Studios).
As a piano teacher, I want my students to understand the qualities of music that abide in themselves and I want to be able to uncap the potential inside each and every one of them. Music in the life of a child will help in the development of their minds. I want them to be able to recognize the value of music. When it comes to learning and practicing an instrument, you'll obtain extreme discipline, patience, and lots of hours of dedication. Playing an instrument vs. playing a sport, in my opinion- I'd choose the instrument, for the simple reason: "I will not be able to kick a ball when I'm 90 years of age, on the other hand-an instrument will be there for a lifetime from generations to generations."
I learned that music has no age limit and everyone can enjoy the beauty of learning an instrument. Discovering the different personalities and characters makes my teaching more enjoyable, just to see how everyone is so unique in their own way, not one is at the same pace but, all having the same goal––discovering the beauty of music.
I am nowhere near of being a seasoned instructor; I am a new beginner in the process of acquiring more skills and knowledge in the field, I am eager to learn. But, I do have a heart that is willing to teach anyone who is as passionate about music as I am. I want to be able to build the necessary skills for my students, so they can feel accomplished and see their progress as they learn.
I believe in being extremely encouraging with my students, value, and care for them; use words of encouragement, motivation, pats on the back, and occasional high-fives.
––Have the students build their confidence. Never have them feel the frustrations that I as a teacher once had. Teach them how to overcome any obstacles. Remind them that music is for enjoyment, it's to enlighten the lives of the people that surround us, our family, friends, neighbors, everyone!
At the end of the day, all I want is to have the satisfaction that someone has accomplished some form of musical knowledge to be shared with others; I know I did…through my music instructors, I am able to do the same for others — teach music.
I enjoy piano, teaching, and composing ensembles.
Private Lesson Lengths & Rates
$30 per 30 minute weekly lesson
$45 per 45 minute weekly lesson
$60 per 60 minute weekly lesson
Piano (Beginner to Intermediate Level)
Preferred Student Age
All ages
Adult Beginners - up to 99
In-Store (Golf Mill Mall, Niles)
"Music has no age limit and everyone can enjoy the beauty of learning an instrument!"
Let's Learn Together!
Ready to begin lessons? Use this form to contact me directly.